Space Saving Hull Configurations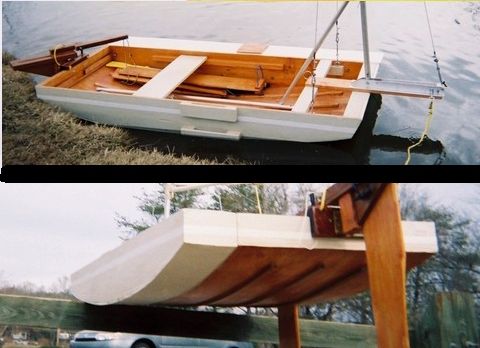 Removable Side Airbox
This is Tim Cleary's hull 59 "Mary E". She has a removable side air tank so that the hull can be narrow enough to fit in the trunk of a hatch back.

Here Tim is capsize testing, and the air tank does it's job, even though only on one side.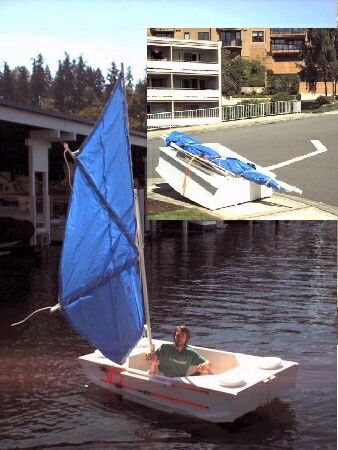 Removable Ends
Michael Bjorkegren built the first Take Apart Duck, the ends come off and are placed in the middle so the boat is stored in a 5' x 4' x 2' space.

Cargo straps to hold ends on. Most other take apart boat designs seem to use through bolts.

NOTE: Michael's boat uses external chines, which are not class legal for racing.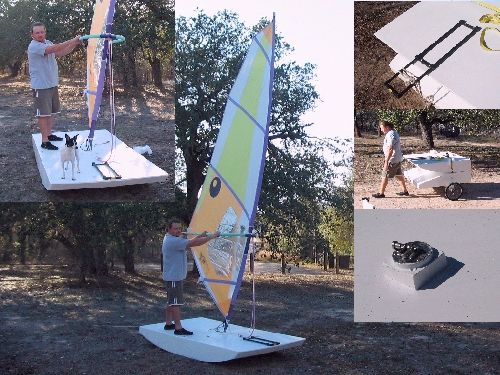 Porta Duck
Jason Nabors built a PD that folds in half, and has detachable wheels. He sails it like a windsurfer by standing on top.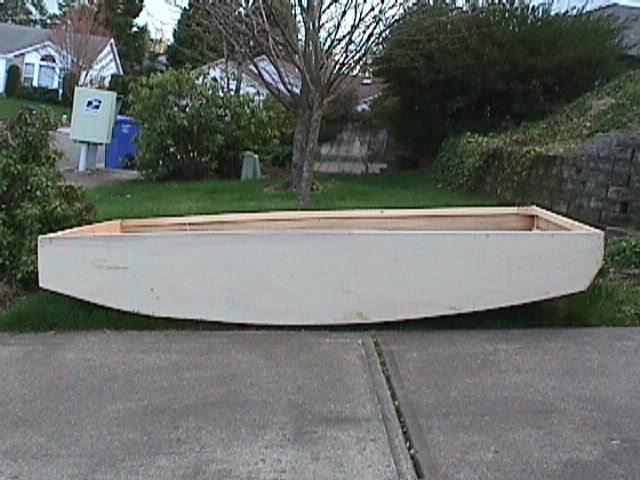 Snub Nose Duck
If you need the hull to be as short as possible, after you get to the 10" line on the hull, you can stop the transom right there. This hull is only 7'9" long.