Just Got Back From 2014 Championship...
By Eric Comstock

#759 (11es 13eo 12ea 12ad 53ar)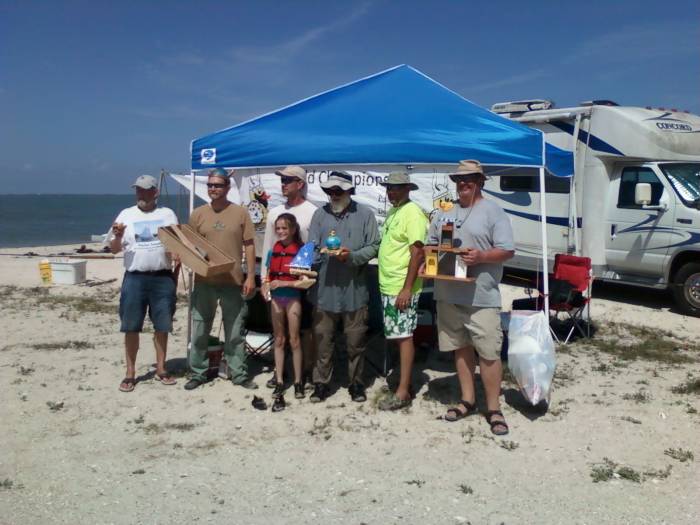 Hi Shorty,
I just got back from Worlds 2014. Everyone had a great time, it was even more fun that I had expected, and I was expecting a lot!
I will be sending lot more detail soon, once I have the chance to write it all down and organize my thoughts and my pictures. In the mean time I am happy to tell you that "Super" Dave Sanborn is the official Puddle Duck Racer Worlds 2014 Champion! He finished in second place in each of the heats and won with a score of 4.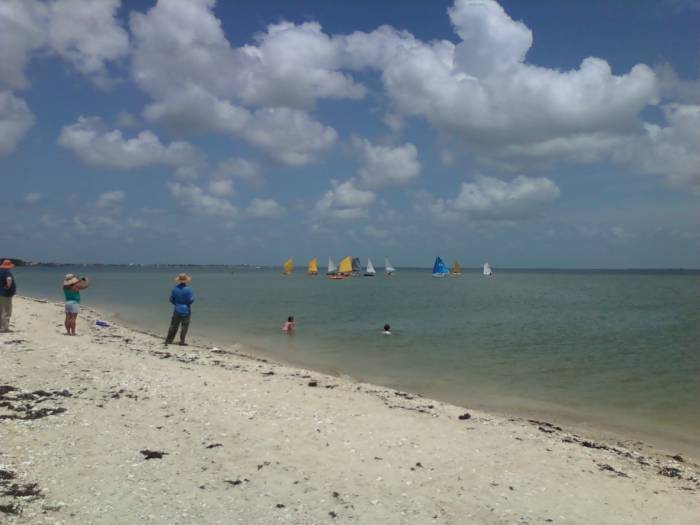 We had 13 PDR's show up to race, each was measured and found to be legal. 3 never started and some others didn't finish due to equipment failures. The second heat was delayed about 1/2 hour to allow a salvage crew to be sent after one PDR that sailed off at full speed, down wind, across the bay, with no one aboard. :) Over the course of the day we had three over eager boats try the same thing, but eventually the racing was complete and we had a champion.

Congratulations to our new champion, "Super" Dave Sanborn.

To be continued...

--
Eric C.
759@PDRHou.com
Http://www.PDRHou.com
Hosts of Worlds 2014