Puddle Duck Racer Sailboat Class - Newsletter 15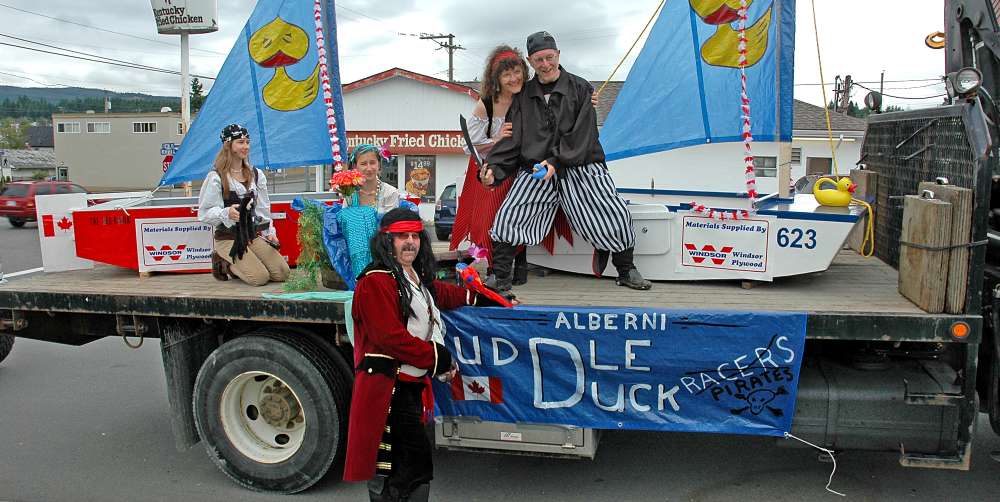 Picture of the month: David Whitworth #623
Event News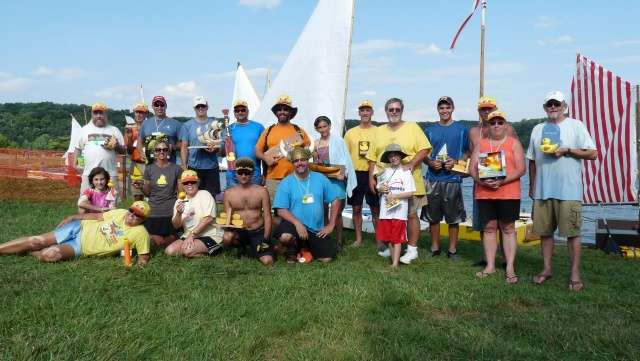 We Had Our 2012 World Championship !!!!
Way to go and big congratulations to John Bridges, his crew and all the participants of our World Championship race which was held this past weekend. I received a few pictures of the event and some basic information, they are exhausted and need a little time to get the rest of the info sent over. When the official score card and articles from participants, I'll get them posted up & linked from the championship page, also like all articles they will be announced on the site map page and in the next newsletter.

PDRacer World Championship Page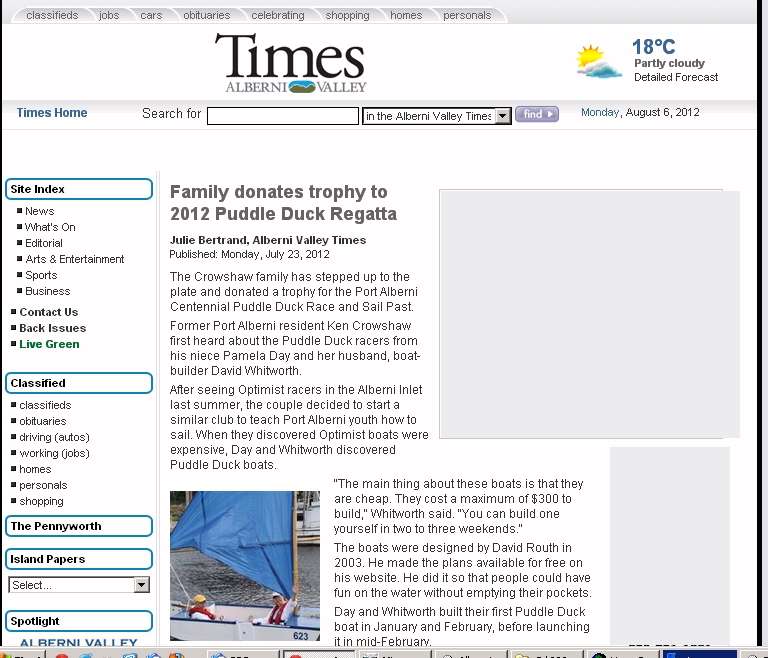 Alberni PDRacer Events
The picture of the month is at the top of the page is from the July 1st Parade Of Ducks at the Canada Day parade in Alberni. 5 ducks were in the parade and, yes, that is David Whitworth in the pirate costume on the float (striped pants). Thats the spirit Dave !! They have 18 boats, all built in town, entered for the regatta. All of those plus three out of town builders are planning to attend the upcoming "Harbour Days" on August 18th.
They are getting five to seven boats out regularly on Saturdays for practice, not the same ones every week, they rotate in others to build up experience amongst their fleet. Lots of new sailors entered, but the practice sailing is getting them in shape for the racing events.
They made it to the front page of the local newspaper again !! They also were featured on a local radio station.

Alberni Puddle Duck Regatta
David Whitworth and his local fleet organization hosted the first Annual Alberni Puddle Duck Regatta was also held this past weekend and was a big success. They had 17 ducks attend the race and are now in first place with the higest bid for hosting next year's world championship race. For more info and pictures of the event, see: First Annual Alberni Puddle Duck Regatta

David has a newsletter you can subscribe to for direct updates on all their activities.
David Whitworth #623, Alberni PDRacer Club Organizer
Alberni PDRacer Club Website - Photos - Blog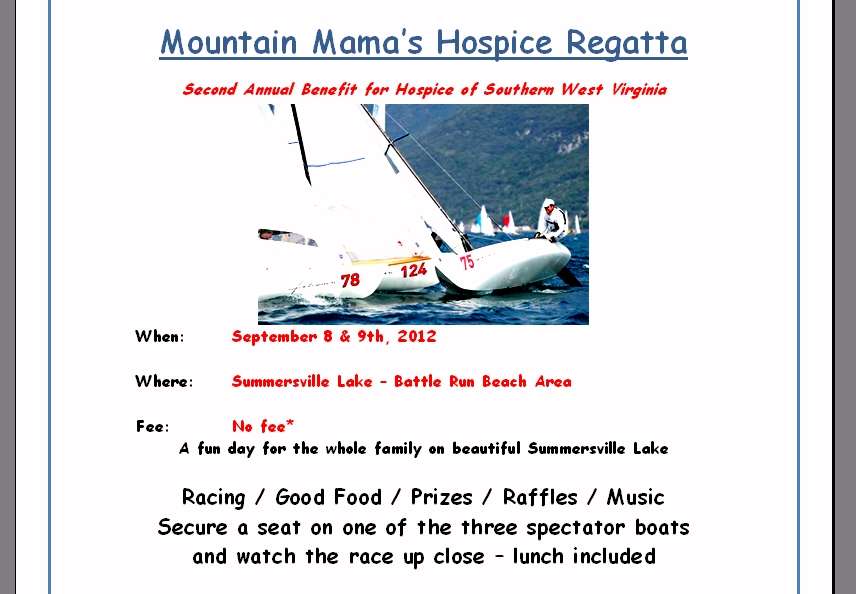 Sewell Mountain Sailing Club - West Virginia USA
Our summers seem to be getting shorter each year and this one is certainly no exception. So, why not plan a week-end of sailing some where special. A place with people that are happy to see you and your boat, a place where folks are welcoming, the waters are clear and clean, camping is plentiful, water traffic is very lite , the food is free, the entry is free, the music is free, activities for the kids are free and you can help someone else in a very special way..
You are invited to one of the most unique regattas in the US ! Sewell Mountain Sailing Association of WV., cordiality invites you to the second annual "Mountain Mama-Hospice Regatta" scheduled for September 8th. and 9th. on Summersville Lake in Mt. Nebo, WV. Racing, food, prizes, raffles, music, rain gutter regatta for youths, three boats to carry spectators to watch the race up close, and it is a FREE event!

Contact Bob Richards aka Soapy, #701 "la mia anatra"
Mountain Momma Regatta Information
Sewell Mountain Sailing Association Website
SMSA at Facebook

New Articles:

Want to post an article? Post Article to PDRacer.com
Want to see latest hulls registered? Recent members added
Subscribe To The PDRacer Newsletter